In Machinarium there are thirty challenging Levels to be discovered and explored.
Alternate Map by suseuser: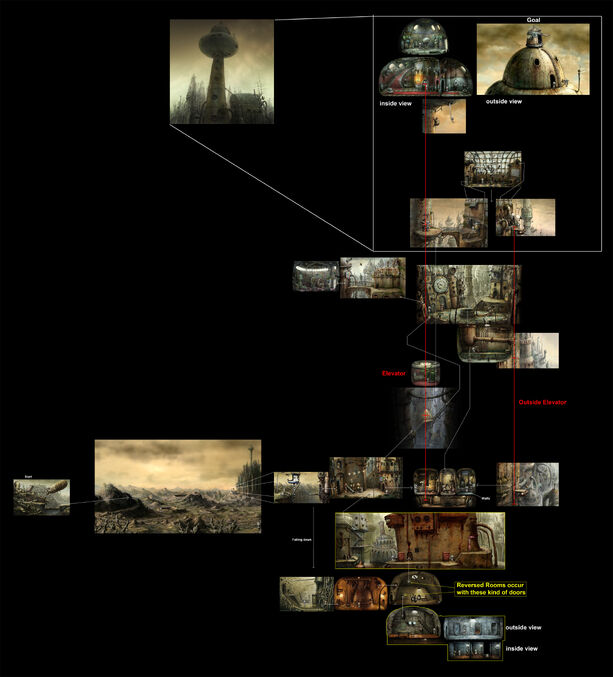 Machinarium City first appears as a rather large structure. Upon closer inspection however it must be very small. If you look at the levels Drawbridge - Buskers Square - Pub and Card room - Kitchen - Wall (base level) it becomes obvious how little space there is between the right and the left side of the city.
One could argue that the level Wall is not located all the way on the opposite side of the city but since it leads straight up to the glass house and the glass house is pictured very clearly on the opposite side of the city in the opening shot of the game this argument is wrong.