In Machinarium there are many interesting Locations to see and visit.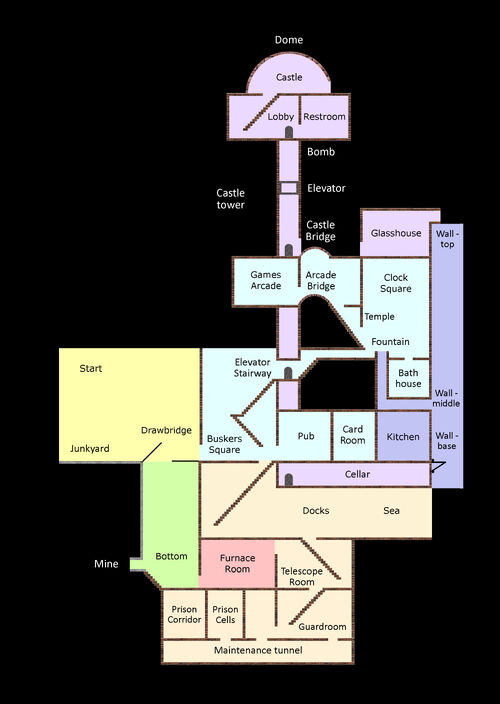 Arcade Bridge
Bathhouse
Bottom
Buskers' Square
Card Room
Castle
Castle Bridge
Castle tower
Cellar
Clock Square
City Gate
Docks
Dome
Drawbridge
Elevator
Elevator Stairway
Fountain
Furnace Room
Games Arcade
Glasshouse
Guardroom
Harbour
Kitchen
Lobby
Maintenance tunnel
Mezzanine?
Mine
Prison Cells
Prison Corridor
Pub
Restroom
Sea
Telescope Room
Temple
Wall
Wall - base
Wall - middle
Wall - top
Ad blocker interference detected!
Wikia is a free-to-use site that makes money from advertising. We have a modified experience for viewers using ad blockers

Wikia is not accessible if you've made further modifications. Remove the custom ad blocker rule(s) and the page will load as expected.