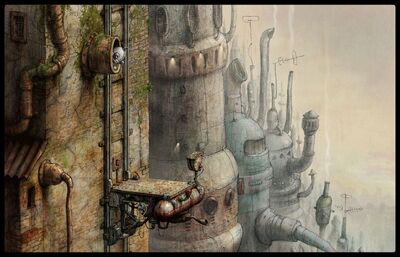 The Wall (middle) is the seventeenth level in the game.
Main Features
View overlooking part of the City from outside
Large exit pipe
Rail track on the wall
The wall lift trolley
Red button on the wall
Characters
No new characters are introduced
Inventory Items (0)
Mini-games
Quests
To lower the wall lift trolley
Ad blocker interference detected!
Wikia is a free-to-use site that makes money from advertising. We have a modified experience for viewers using ad blockers

Wikia is not accessible if you've made further modifications. Remove the custom ad blocker rule(s) and the page will load as expected.